Regular price
Sale price
$0.00USD
Unit price
per
Sale
Sold out
Share
Do you believe in Mermaids? I believe there is a reason we have such beautiful stories of fairy tales and mermaid scales. How did these stories come about if there wasn't a little bit of truth to them? I feel we are living in one of many realities. I loved imagining all the possibilities of another parallel universe and sharing these stories with my daughters. We still believe in magical fairies visiting our fairy garden we built for them. Even if it isn't true, living with this kind of imagination makes me come alive. I receive downloads from the universe, sending me visions in my dreams and sometimes while I'm wide awake. One day, I was painting away, early in the morning & as my family awoke & brought interruptions, my process became stalled. I stopped painting & regrouped & started channeling a friend & her love & light spirit. I brought in shimmering paint sticks & her favorite colors of purple & teal & focused on her love of the ocean with its brilliant blue waters. I envisioned swimming beneath the waters surface as if I were a mermaid exploring the underlying coral reef. I could feel the current of the ocean floor as I explored all the shimmering treasures at the earth's surface. How could something so beautiful be hidden away under water, unless it's reserved for another world of something equally as beautiful. Something like shimmering Mermaid Scales.
Prints are available on canvas textured paper.
Original was created on Acrylic Mixed Media on paper
11in x 14in
View full details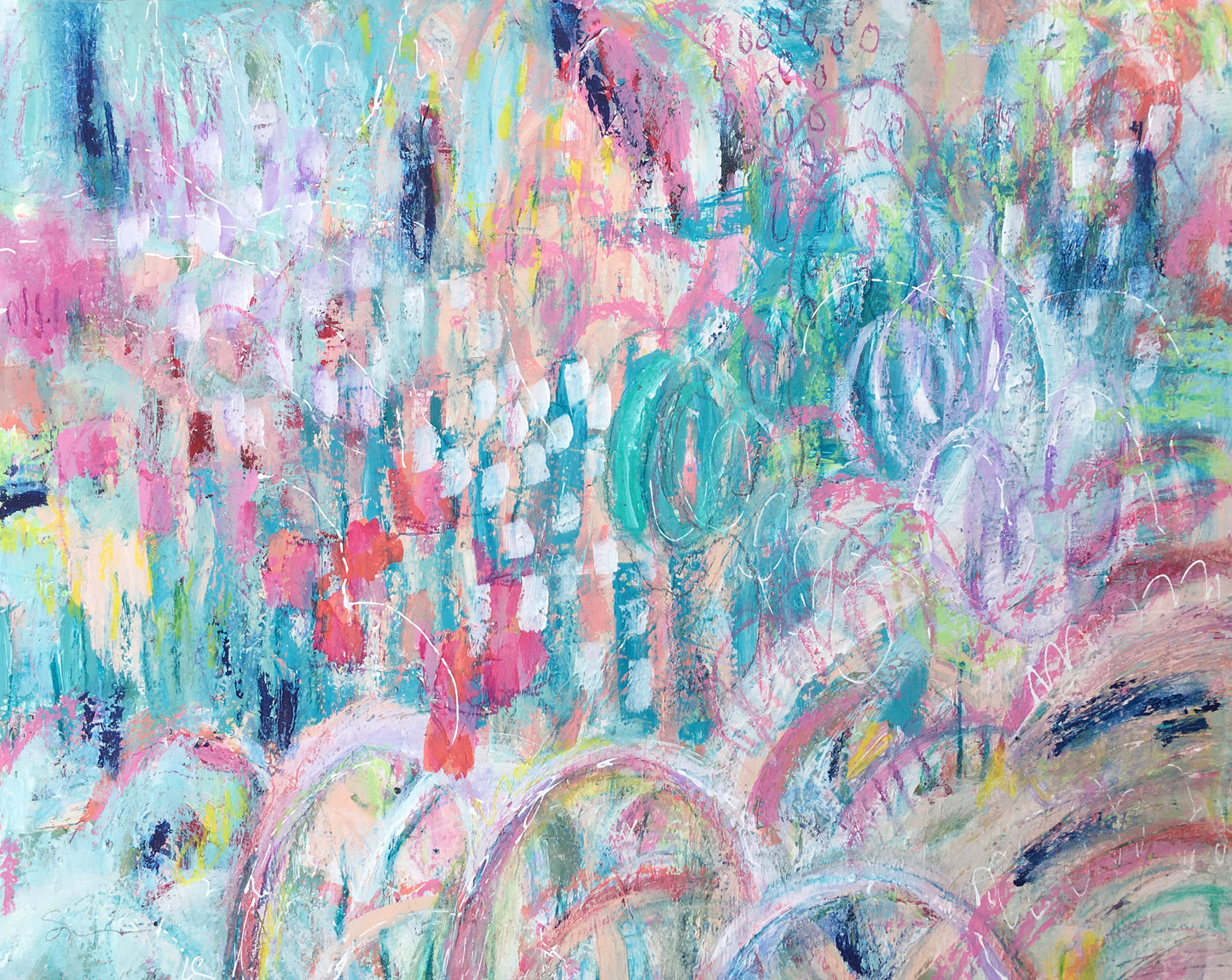 Shipping

Shipping included for totals $500+

Returns

All art, prints + products are custom made and final sale.